2018 Volkswagen Arteon set to launch in Canada this year
February 27 2018,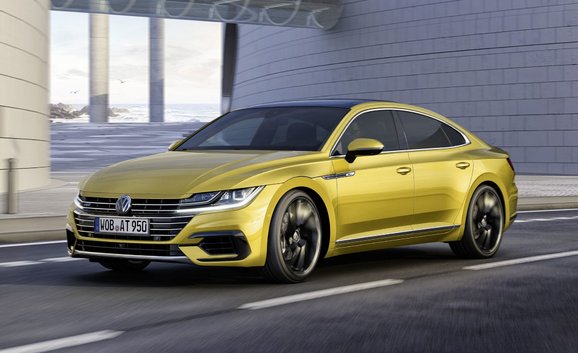 The 2018 Volkswagen Arteon made headlines around this time last year when it was unveiled at the Geneva International Auto Show.
A few weeks ago, after its Canadian premier at the Toronto Auto Show, we got confirmation that VW's stylish four-door coupe would be coming to Canada later this year. Without question, buyers who were waiting for a new-generation CC will be more than happy, as will buyers seeking a beautifully designed vehicle that stands out when it comes to comfort, performance, and luxury.
A lot of equipment in the 2018 Volkswagen Arteon
The 2018 Volkswagen Arteon will feature a wide range of standard and optional features starting with heated and ventilated front seats, heated rear seats, three-zone climate controls, a massage seat for the driver, a wide range of driver assistance technologies, 4Motion all-wheel drive, 18-inch standard wheels with 19-inch optional wheels, Nappa leather seats and parking assist.
The new Arteon will be powered by a 2.0-liter turbocharged four-cylinder engine that delivers 268 horsepower and 258 pound-feet of torque. This engine will be paired with a fuel-efficient and refined 8-speed automatic gearbox.
To learn more about the 2018 Volkswagen Arteon, contact us today at South Center Volkswagen!