2018 Volkswagen Golf: Heritage mixed with Modernism
February 27 2018,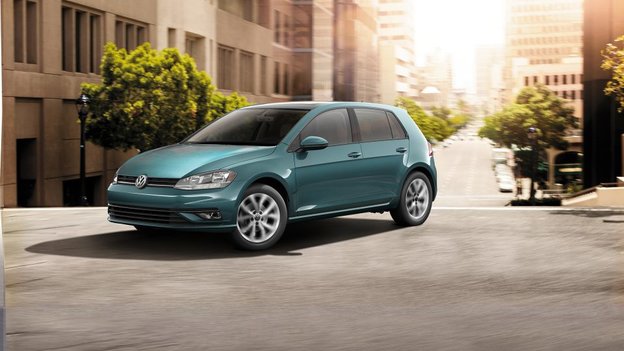 When a company understands where they've come from, they can easily transition into where they want to go. More than any other manufacturer, Volkswagen seems to understand this concept perfectly. With vehicles that continue to reflect their heritage and history, with a solid nod to the future, Volkswagen continues to produce winning products, just like the new 2018 Golf.
This hot little hatch has design and technology in spades. Fresh off a facelift in 2016, the Volkswagen Golf has never looked so good. Sleek, elegant lines create a hatchback unlike any other. Sure to appeal to both young and old buyers, this is a vehicle that can fit into any and all lifestyles, and it will look good doing it. The 5-door hatch body style is both practical and easy to live with, and the trunk space is more than enough (1,490 litres with the rear seats folded down).
Don't worry, if it's the traditional hathback look you're going for, there's a 3-door Volkswagen Golf available, as well.
Slip inside the roomy interior and you'll find comfortable support seats, as well as a host of intuitively placed controls and plenty of storage. There's an available 12-way adjustable driver's seat, as well as optional heated front seats and dual climate control.
Of course, Apple CarPlay and Android Auto are standard and a breeze to use on the new 6.5" full colour touchscreen in the centre stack. Opt for the higher level Comfortline or Highline models and that screen is upgraded to 8.0".
While there are a few trims and the 3- or 5-door body style to choose from with the new 2018 Volkswagen Golf, the engine remains the same throughout. Equipped with a 1.8L TSI turbocharged mill, this hot little hatch produces 170 horsepower and 200 lb-ft of torque. This engine can either be paired with a 5-speed manual transmission, or 6-speed automatic. And, yes, the manual can be selected across the lineup, even in the higher trim levels.
There's something to be said for maintaining traditions, and Volkswagen continues to do so with the Golf model. Always well-built and fun to drive, the Golf continues to impress, and with such a great starting price and many options to choose from, it's well worth checking out. So, head down to your local South Center Volkswagen dealer today to speak to one of our experts, and don't forget to book a test drive.