2018 Volkswagen Tiguan: Checking all the boxes
May 31 2018,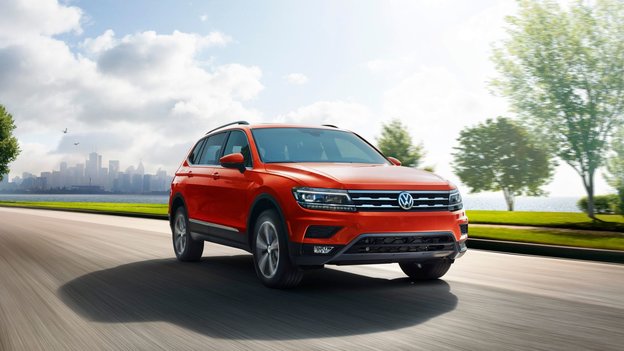 Designed with all your needs in mind (however big or small), the all-new 2018 Volkswagen Tiguan is loaded with new technology, lots of interior space and an all-new exterior look that's sure to turn heads on the road. Practical and fun-to-drive, this crossover from Volks might just be the vehicle you've been searching for.
For this new generation of Volkswagen Tiguan, you now have the ability to put a third row in the rear. It's not the biggest row out there, but if you're in the need for a few extra seats and want to fit seven in your Tiguan, now you have that option. Without the third row, and with the second row upright and in place, the new 2018 VW Tiguan boasts much more cargo space than the outgoing model with a cavernous 1,065 litres. There's also ample passenger space for all family members, and entry and exit both up front and in the rear is easy.
While the 2018 Tiguan sports the same 2.0L turbocharged engine as the outgoing model, it's been revised and reworked to produce a much more appealing drive. With 184 horsepower and 221 lb-ft of torque, the 2018 Tiguan offers up an enjoyable drive that's sure to appeal to the driving enthusiast of the family without too much concern for the eggs in the trunk. Coupled with an 8-speed automatic transmission (the only transmission option available), the Tiguan is also efficient with a fuel rating between 8-10L/100km. The 2018 VW Tiguan is also available with 4MOTION on select models.
Step inside the 2018 Volkswagen Tiguan and you'll discover a comfortable cabin that's well laid out with optional technological equipment like an 8.0" full-colour touchscreen and even a fully digital gauge cluster (standard on Comfortline and Highline models). Apply CarPlay and Android Auto are standard on all models.
To find out more about the 2018 Volkswagen Tiguan, head down to your local South Centre Volkswagen dealer to speak to one of our experts, and don't forget to book a test drive, too.