2018 Volkswagen Tiguan: the compact SUV for those who like to drive
December 30 2017,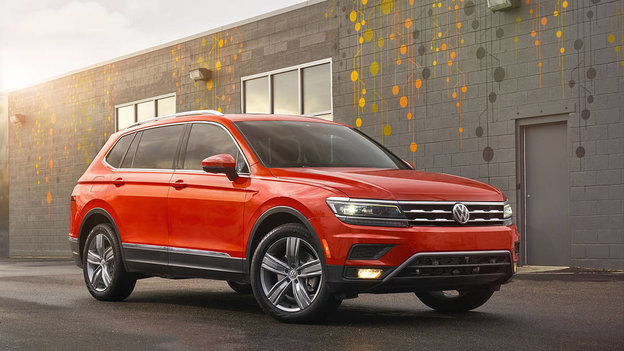 With the 2018 Volkswagen Tiguan, compact SUV buyers will get a model that truly stands out from the pack.
Now, we know that you've heard that before, but with the new Tiguan it's actually true. That's because Volkswagen's latest compact SUV is not only more spacious than the model it is replacing, it is also now one of the most spacious in its segment while also being the go-to option if you want to have fun behind the wheel of your SUV.
A host of improvements for the 2018 Volkswagen Tiguan
The 2018 Volkswagen Tiguan offers a host of improvements both inside and out. It has a new engine, a more versatile interior, a more spacious cargo area, and more advanced safety and connectivity features. It also features a brand new design which is both elegant and refined. In other words, it now has everything you could ever want both as a driver, and as a family.
Under the hood of the new Tiguan is a 2.0-liter turbocharged four-cylinder engine that delivers 184 horsepower and 221 pound-feet of torque. In terms of torque, no standard engine in the Tiguan's segment even comes close. That said, the Tiguan is also one of the most fuel-efficient compact SUVs in its class with an average fuel consumption rating that can easily get to under 9.0 liters per 100 kilometers. 4Motion all-wheel drive is optional, and the new Tiguan starts at less than $30,000.
Inside, there is a lot more interior space than the previous Tiguan. About 60 % more in fact. There is also more than 1,000 liters of cargo space behind the rear seats, and more than 2,000 liters of cargo space when you fold the rear seats down. The new 2018 Tiguan is built on an extended wheelbase, and its overall length has increased by 268 mm. That means it's even possible to add a third row of seats that allows you to transport up to 7 passengers. It's hard to ask for more from a compact sport utility vehicle.
To learn more about the 2018 Volkswagen Tiguan, contact us today at South Center Volkswagen!