2018 Volkswagen Tiguan: What You Need To Know
July 31 2018,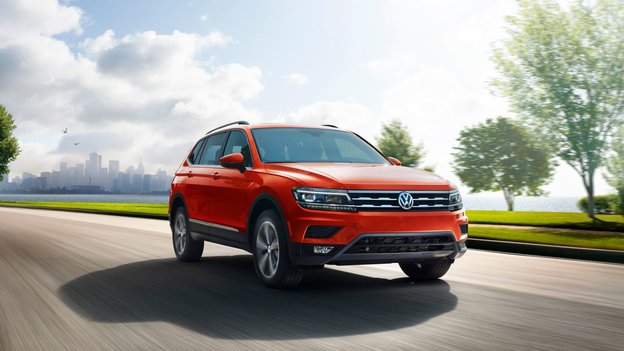 It seems the entire automotive industry is being overrun with crossovers and SUVs, and Volkswagen was quick to jump on the bandwagon with an updated and all-new version of their already popular Tiguan model. For 2018 the Tiguan features an updated exterior look, as well as some upgraded interior bits and bobs you'll not want to miss.
So, we've put together the top things you need to know about the 2018 Volkswagen Tiguan.
The Engine's Been Upgraded
Even though you'll find the same 2.0L turbocharged 4-cylinder as the previous generation, for 2018 German engineers made a few specific modifications to it, in an effort to make it much more efficient. The 2.0L in the 2018 VW Tiguan now produces 184 horsepower and 221 lb-ft of torque (that's less ponies than the previous generation, but more torque). Thanks to those small changes, the Tiguan is now more fuel-efficient than it was before with a combined rating of 10.2L/100km.
It's a Handsome Devil
There's something to be said for German engineering and design. The 2018 Volkswagen Tiguan is proof that the designers at Volks took some serious time redesigning the exterior look and updating the interior. From the outraise you'll immediately notice a much more modern and mature look, and on the inside you'll discover upgraded materials and a sleek, futuristic interior flare that makes the 2018 Tiguan seem much more expensive than its price tag would suggest.
Third-Row Seating is Available
Volkswagen stretched the length of the new Tiguan by nearly 11" over the previous generation, which means there's quite a bit more interior room. Opt for the front-wheel drive version and that third bench comes standard. However, if it's the 4MOTION AWD model you're after, you can add on the third row, as well.
To find out more about the all-new 2018 Volkswagen Tiguan, head down to your local South Center Volkswagen dealer to speak to one of our experts, and don't forget to book a test drive, too.