Lease Excess Wear Waiver
September 12 2017,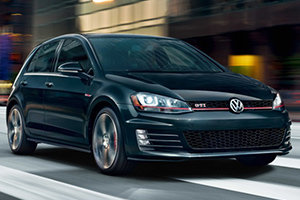 Shanna Leonty, Business Manager, is here to help explain the leasing process at South Centre VW. She starts by asking how long clients intend to keep their car. "I understand that with a lease you are only committed to the car for the term you have selected, however a lot of people choose leasing because it offers the lowest monthly payment with least amount of commitment. If you intend to buy-out your lease at the end of it then we will discuss specific protection options that will apply to your lease and throughout your long-term ownership," said Shanna.
There are options for those who may want to keep their car after the lease is up. "If you are unsure if you plan to keep the car or return it, then I would suggest looking at a few protection options that would benefit both the leasing customer and the long-term one. Finally, if you intend to return your car then VW has introduced a fantastic new product called the Lease Excess Wear Waiver or LEWW," commented Shanna.
The new LEWW program allows you to return a car with up to $10,000 worth of damage. We know a leased car will come back with some wear and tear, the LEWW makes sure this isn't excessive. The cost for the LEWW is a one-time charge of $999 at the initiation of the lease. Also, an added bonus is you do not have to pay a security deposit. Depending on the car that you lease you can save $200 or more because of this feature. Finally, if you needed out of your lease and were doing a lease transfer, this product would follow. There is a $100 transfer fee that applies but that is a small amount to pay for the larger benefit at the end.
There are also some options to change your coverage during your lease. The different options and more information about both programs can be found at the Volkswagen Protection Program website.
If you would like to discuss in further detail leasing options, the Lease End Waiver and Wear Protections you can contact Shanna or Darren Clarke, her business partner, here at the dealership and they will be happy to go through all your options with you.