Should You Trade-in Your Vehicle?
November 04 2017,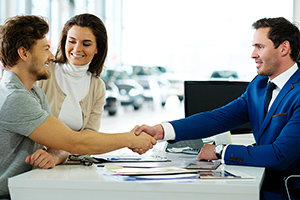 Wondering if it's better to trade-in your current vehicle at our dealership or sell privately? Learn more here about trading-in versus private selling in detail. We are an authorized Volkswagen dealer in Calgary, Alberta. We specialize in VW vehicles, we value all VW and other make trade-ins carefully.
FREE Trade-in Quotes
We offer you a FREE trade-in vehicle appraisal service. The form below will greatly help you in your decision-making process by promptly providing you with the value of your pre-owned cars, trucks, vans, or SUVs. We look forward to helping you trade-in and upgrade! Fill out the form below and we'll contact you shortly.
What Happens After I Fill Out the Trade-In Appraisal Form?
We will contact you shortly. We may ask additional questions or ask to schedule an appointment with you to provide a better trade-in value to you.
Any Trade-In Questions?
If you have any questions about our FREE trade-in service or any questions about your vehicle, feel free to contact us. We will try to answer all questions you have.