The 2017 Volkswagen Golf AllTrack is the AJAC Canadian Car of the Year
December 06 2017,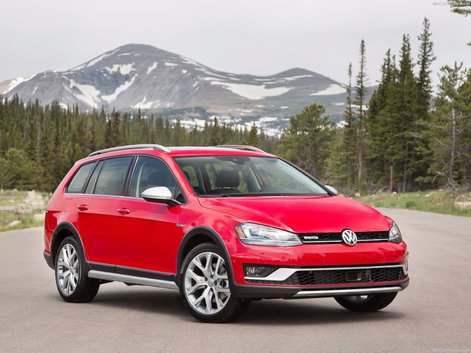 The 2017 Volkswagen Golf AllTrack is the perfect package.
Very few automakers have a loyal clientele base in Canada like Volkswagen. The German automaker is indeed beloved by the vast majority of its owners who could not imagine driving anything else. One reason that explains this reality is that VW models have a personality that no other competing vehicles can match.
That's not to say that there aren't any quality vehicles out there aside from VW, but the fact is that Volkswagen models, in most segments where they compete, are the only offering from Germany. That means that their precise steering, beautiful interior craftsmanship, and overall refinement are usually a cut above the competition.
The perfect example is the 2017 Volkswagen Golf AllTrack, a model that was named the 2017 AJAC Canadian Car of the Year over such models as the BMW M2. The AllTrack is a more rugged, off-road-worthy Volkswagen Sportwagen with plenty of interior space, the drivability and handling of a sports car, impressive tech features, and strong, efficient performance.
There is really a lot to love about the 2017 Volkswagen Golf AllTrack, and AJAC members discovered that as they tested the car against its competition during a week-long event at Canadian Tire Motorsports Park last October. The Golf AllTrack was evaluated against its competition on a variety of criteria including value, versatility, efficiency, comfort, handling, and more.
At the end of the day, the Golf AllTrack came out on top against more than 40 competitors. Come and discover why today at Lethbridge Volkswagen!