Volkswagen unveils I.D. Electric Buzz Cargo in Los Angeles
November 30 2018,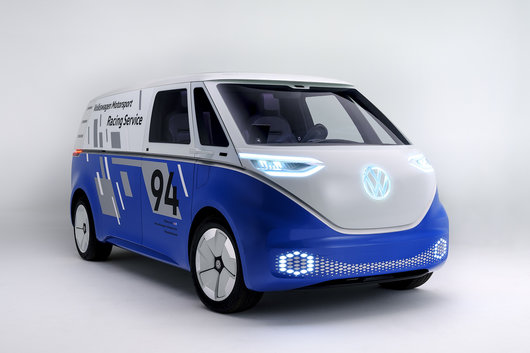 Volkswagen plans to become a very important player in the electric car segment over the next few years, and the German automaker is also planning to tackle the business and fleet markets with models like the I.D. Buzz Cargo presented in Los Angeles this week.
The new Volkswagen I.D. Buzz Cargo is a transport vehicle for delivery companies, mainly, but also for any company that has to carry equipment or products.
The element that stands out is that it is 100% electric. Better yet, its range is absolutely incredible with its 111-kWh battery which provides enough power for it to travel up to 550 kilometers on a single charge.
In other words, you can make every delivery without difficulty and without ever needing a single drop of fuel. There is no doubt that if Volkswagen arrives one day with its I.D. Buzz Cargo, the model will have no trouble finding takers.
In the meantime, come to South Center Volkswagen today to learn more about the new Volkswagen range.