Summer Tire Changeovers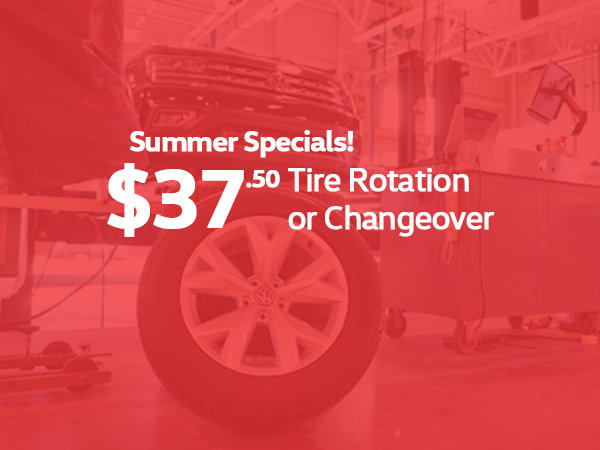 Take advantage of Volkswagen's Summer Service Offer:
South Centre Volkswagen is offering Tire Changeovers and Rotations for $37.50.
Remember, if you purchase a set of tires and rims from SCVW, you're eligible for a lifetime supply of Tire Swaps!
Certain conditions apply. Offer ends August 31st, 2018.
Contact us today for more details!