Diesel Finance Rates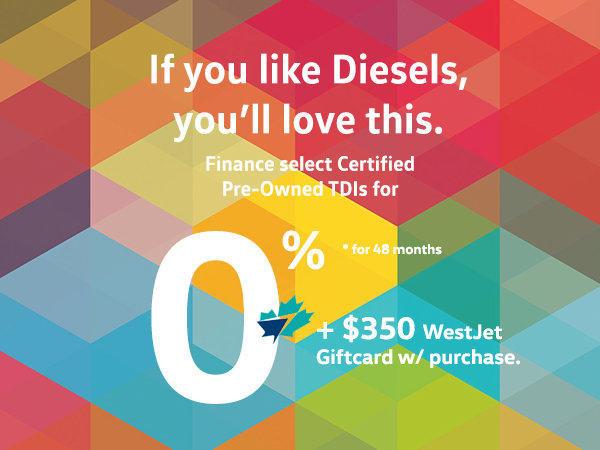 South Centre VW is offering 0% finance up to 48 months on Certified Pre-owned TDI vehicles.
If your purchase a Certified Pre-Owned TDI you'll also receive $350.00 West Jet Gift card!
Promotion lasts until the end of April!
*Vehicle must be delivered in April, OAC. Can not be used in conjunction with any other offer of discount.