Reduce the number of rock chips on your windshield | Diamond Fusion
As many of our residents know, our province uses gravel to help combat the very dangerous and slippery conditions our winters can produce.
Gravel holds huge benefits in icy conditions providing more traction for vehicles, cornering and stopping can be improved as well. With all of the benefits gravel comes with it also comes with some draw backs. Gravel causes damage to vehicles. Paint jobs, under carriages and windshields can be heavily damaged and/or destroyed. Rock chip damage is costly and devalues are vehicles, yet we have no choice but to deal with it.
As mentioned in other articles, our dealership offers several different products or options that will help reduce or eliminate rock damage. One such option we provide is called Diamond Fusion. This is a commercial grade hydrophobic nano-technology. In other words, this is a water repelling product that fills in the existing gaps and grooves that are already present on your windshield.
Most people don't know this but glass is not a smooth flat surface, in fact under a microscope it looks like a mountain range. Dirt, water, sap and bugs can get stuck in those valleys on your windshield causing visibility problems which is a safety issue. With Diamond Fusion, we apply a liquid to your windshield that fills in those valleys. This is a two stage process that actually increases the strength of your windshield by 10 times and makes it a smooth flat surface. This in turn repels water because it doesn't have anything to cling to, thereby increasing your visibility and safety. Also, debris like dirt, small rocks, bugs and sap have a more difficult time causing damage.
The product is used by the army to treat their windshields against sand pitting in extreme conditions. It is applied to office buildings to help reduce damage from debris that may be spread by the elements and to help repel water. This has been used for many years by companies and manufactures all over the world.
The Diamond Fusion product is backed by an incredible 5 year warranty. Should you get a rock chip, which is still possible, it will be fixed for free for the term of the warranty. In the event that you need a windshield replacement, you will pay a $50 re-application fee and have a new windshield installed. There are no longer any inspections required so this makes this a very user friendly option for any vehicle owner.
For those customers that have more expensive vehicles, they also tend to have more expensive windshields. We offer an upgraded version of Diamond Fusion called Diamond Fusion Ultra. This is a thicker version of the product that gives a bit of a heavier coverage to try and reduce potential rock chips, pitting and debris damage even more.
Your windshield plays a major part in your safety. If you can't see out of it, obviously that is dangerous, but in the event of an accident it plays as major a role as your airbags and your anti-lock brakes. We live in a province where debris is constant so why risk your safety and why have to spend undo money. Come down to see us and let us show how beneficial this product is and why we love it so much, don't accept imitations.
Protect Your Car with 3M Film
Road debris is a fact of life for many Albertans, especially in the winter months. Rocks, dirt, sand and bugs damage your vehicles expensive paint jobs. You spend so much time picking the right trim level to fit your needs but just as much time deciding on color. Certain colors are more high maintenance then others but they all have the same problem.
The base coat on vehicles is white, what this means is that when you get those inevitable rock chips, they will be visible. Darker paint colors like red, blue, grey and black will show rock chips clearly. On lighter car colors rock chips are less noticeable but will show premature rusting caused by these rock chips more clearly than their darker counter parts.
Even though your car is a depreciating asset it is still valuable. As I see all the time in this business people negotiate prices down to get the lowest price but when it comes to selling these same cars they want the most they can get. One way to get the most for your vehicle is to make sure that it is in the best condition possible when selling it. People can't help but point out dings, dents and small scratches on used cars they are buying and they use these as negotiation tools.
Knowing that you will someday sell your vehicle and knowing that this will be a 'new' car for someone else, do everything you can to protect its value. You have to give potential customers a reason to pay the price you are asking. If they can walk around your car and find little to argue about you are more likely to get your asking price or closer to it.
We offer a product called 3M paint protection film. This is a durable, high grade, colorless urethane film that is applied to high-impact areas of your vehicle. This is a protective barrier between road debris and your delicate paint. Damage to your paint is significantly reduced or prevented all together.
Our job is to make sure that we present all the options to our customers allowing them to make an informed decision. The 3M film is the #1 asked for option at our dealership. This tells us that more and more people see the value in this product and understand the benefits it holds.
We have several options to offer our clients depending on their coverage needs. We are competitively priced with both dealerships and private retailers. Give us a call or come in and see us today and let us go through your options and show you why and how this will benefit you.
Long Term Investment | Higher Resale | Protect Your Interior
Fabric Protection
This is a product that is applied to your fabric interiors and helps to maintain its quality. It penetrates individual fibers creating a protective buffer, this prevents liquids from soaking in and repels dirt. This is great for anyone who has kids as they all come with messes. This is backed with a 5 year guarantee on new cars and 3 years on used.
Leather/Vinyl Protection
This is a product that conditions interior leather and vinyl and locks in essential oils and pigments. It prevents against cracking and hardening as well as color fading. A dashboard coated with this treatment eliminates glare and reduces dust by producing a satin finish. An accidental rip, tear, burn upgrade is available for both interiors and guarantees against accidental perforation. This is another great option for parents with kids. Great for professionals who want to keep their cars in excellent condition due to clients traveling with them. For the individual that would like to spend less time conditioning and protecting the inside of their cars. This is backed with a 5 year guarantee on new cars and 3 years on used.
Paint Sealant - South Centre VW
Paint Protection
This is a long lasting sealant that enhances the clear coat on your car. People may not realize but the suns UV rays are harmful to your cars paint coat. So other exterior factors like road salt. This product acts a shield reflecting ultraviolet rays. The application of this treatment leaves the surface significantly smoother so there is no need to wax. The Environmental Paint upgrade will protect your car against the damage caused by acid rain, tree sap and bird droppings. These are all things that can eat through your top coat and into the paint leaving what look like stains and will never come off.This is great for anyone that is planning on keeping their cars longer than 4 years or does not have the luxury of garage parking. Even if you do park in a garage, city driving of any kind throws a whole bunch at your car. This is backed with a 5 year guarantee on new cars and 3 years on used.
Smart Wear | South Centre VW
Through Volkswagen they offer a program called Wear protection. This is an interior and exterior coverage plan designed to take the worry out of life's little mishaps. Wear Protection offers the following coverage:
Tire and Wheel protection: repair or replacement of VW recommended tires and/or wheels for damage cause by road hazards such as potholes, nails, debris and tree limbs.
Interior Protection: repair of damage to the interior fabric, vinyl or leather components due to spills such as coffee or damage to due to weather induced cracking or splitting.
Front Windshield Protection: replacement or repair of chips and/or cracks caused by propelled rocks or road hazard debris. Coverage also includes stress cracks caused by extreme temperature changes.
Paintless Dent Removal: removal of small dents or exterior vertical body panels without harming the original finish of your VW.
Key and Keyless Remote Start Replacement: repair or replacement of lost, stolen or damaged keys and/or keyless entry remotes.
This program has rental benefits and optional road side assistance benefits for its customers that allow for a painless experience. This even has coverage for seasonal tires with curb scuff repair. This is a $0 deductible program, allowing for a one-time charge for all your repair needs. This program is fully backed by the Volkswagen brand, for more information on their program please visit www.vwpp.ca for more information.
Through a program called SMART (Small to Medium Area Repair Techniques) we are able tooffer our customers a similar service as Volkswagen but with one key difference, they are mobile and can come to you for most repair work. This adds a lot more convenience to our customers. SmartProgram created an appearance protection service to help you keep your vehicle in its finest condition and ensuring pride of ownership. It's coverage keeps your vehicle looking its best for longer, stalling depreciation and maintaining the value of your car. Their services include:
Scratch Repair: through an exclusive service called SSR (Sprayless Scratch Repair) they are able to cosmetically cover the damaged area to near pre-damaged condition. In most cases, the repair can be performed while you wait.
Door Dings: SmartProgram technicians remove small dings and dents without harming your vehicles factory paint. There is no sanding, filling or repainting. The value of your vehicle is preserved without the constant problem of color matching. This is not only efficient but quick. In many cases, your vehicle's dent can be repaired while you wait.
Interior Repair: technicians provide prompt professional repairs that exceed most factory repair specifications. Small damaged areas on leather, cloth seats, door panels and armrests can, in most cases, be returned to like new condition.
Alloy Wheel Repair:  technicians have been specially trained to cosmetically repair scuffs, scrapes and gouges to factory alloy wheels, restoring your wheels to like new condition.
For more information, video demonstrations and more please visit their website at www.thesmartprogram.ca.
Undercoating - South Centre VW
Undercoating
This is a treatment that is specially formulated to preserve a vehicle's most vulnerable,high impact areas. It seals out moisture and protects against road salt. This treatment is pliable so it won't crack, peel or chip. It helps to insulate against extreme hot or cold, and deadens road noise and vibrations. This will make for an overall quieter ride. This is great for anyone who is planning on keeping their cars longer than 4 years and you live in most regions of Canada, if you drive in areas that have lots of rocks on the roads, like acreages or outside towns and cities. This is backed with a 10 year guarantee on new cars and 6 on used.
Corrosion Control Module
This is a new approach to try and help against the war on rust. We install a microprocessor that produces a repetitive pulsing surface current which reduces the oxidation of metal. The pulse is distributed to the frame of the car, the floor boards, window lines and the cars sheet metal. What this means to you is, the process of rusting will slow significantly. Scientific studies show that the corrosion control module can reduce the rate of corrosion by up to 99.7%. This is the same technology that boats use to help reduce underwater rusting. This is great for anyone who will be keeping their cars longer than 4 years or live in high moisture areas. This is backed by a 10 year guarantee for new cars and 6 on used.
The cost of all these options with upgrades is only $1295. This is a very small price to pay when you sit down and tally up what you could be spending over 6 or 10 years to fix all the items that these treatments guarantee against. There are other options available to customers as well that will help in other areas, again depending on where you drive and where you live.
The better the condition your car is kept in the more justification you have for asking your selling price. Even though people are buying a pre-owned car it is still a new car to them and therefore they are going to want it as new as possible. With protection options added to your car you maintain the value of your vehicle, while maintaining your cars appearance. These are smart options to ask about and think about for all car buyers.
Contact Shanna Leonty or Darren Clarke at 403-255-6681 for pricing information on your new or pre loved car.
So, now you have found your dream vehicle and need to make a decision on how you are going to purchase it. You made the right choice by coming to South Centre VW; we can help you decide which option best suits your needs. Your personal sales associate and Finance Manager will present you with all the appropriate information to answer questions.
If you have decided to go with a lease, your Finance Manager can help you by going over your lease end options before your lease even starts! This way you can make an educated decision and decide if leasing your vehicle is the best option.
Lease Excess Wear Waiver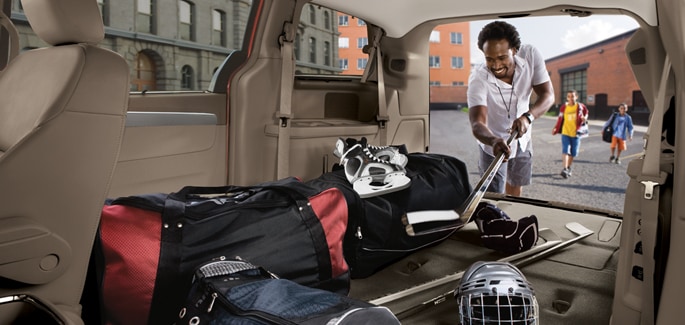 Shanna Leonty, Business Manager, is here to help explain the leasing process at South Centre VW. She starts by asking how long clients intend to keep their car. "I understand that with a lease you are only committed to the car for the term you have selected, however a lot of people choose leasing because it offers the lowest monthly payment with least amount of commitment. If you intend to buy-out your lease at the end of it then we will discuss specific protection options that will apply to your lease and throughout your long-term ownership," said Shanna.
There are options for those who may want to keep their car after the lease is up. "If you are unsure if you plan to keep the car or return it, then I would suggest looking at a few protection options that would benefit both the leasing customer and the long-term one. Finally, if you intend to return your car then VW has introduced a fantastic new product called the Lease Excess Wear Waiver or LEWW," commented Shanna.
The new LEWW program allows you to return a car with up to $10,000 worth of damage. We know a leased car will come back with some wear and tear, the LEWW makes sure this isn't excessive. The cost for the LEWW is a one-time charge of $999 at the initiation of the lease. Also, an added bonus is you do not have to pay a security deposit. Depending on the car that you lease you can save $200 or more because of this feature. Finally, if you needed out of your lease and were doing a lease transfer, this product would follow. There is a $100 transfer fee that applies but that is a small amount to pay for the larger benefit at the end.
There are also some options to change your coverage during your lease. The different options and more information about both programs can be found at the Volkswagen Protection Program website.
If you would like to discuss in further detail leasing options, the Lease End Waiver and  Wear Protections you can contact Shanna or Darren Clarke, her business partner, here at the dealership and they will be happy to go through all your options with you.
Disclaimer: Pricing is subject to change without notice, actual price may vary; installed options may also vary by dealer. Price does not include applicable license fees, insurance, registration, tax, freight / delivery, PDI or administration fees. Warranty may subject to change without notice, actual warranty may vary. Specification may change without notice. See dealership for final pricing, warranty, and availability.