For a Volkswagen that doesn't look like every other model on the road, Volkswagen accessories enable your vehicle to stand out from the crowd. These accessories offer convenience, style or other benefits to enhance your ownership of a VW model.
Custom Quality
Volkswagen accessories are built to be exceptional with the highest standards and designed for a specific model. They are built to fit precisely and ensure optimal performance unlike generic aftermarket parts that must be altered to work. Each product is designed to perform with the accompanying model and customize it to fit your needs.
The best part of buying genuine Volkswagen accessories is they are covered under warranty. Be protected under the remainder of the manufacturer's warranty or for at least one year or 20,000 km for added peace of mind.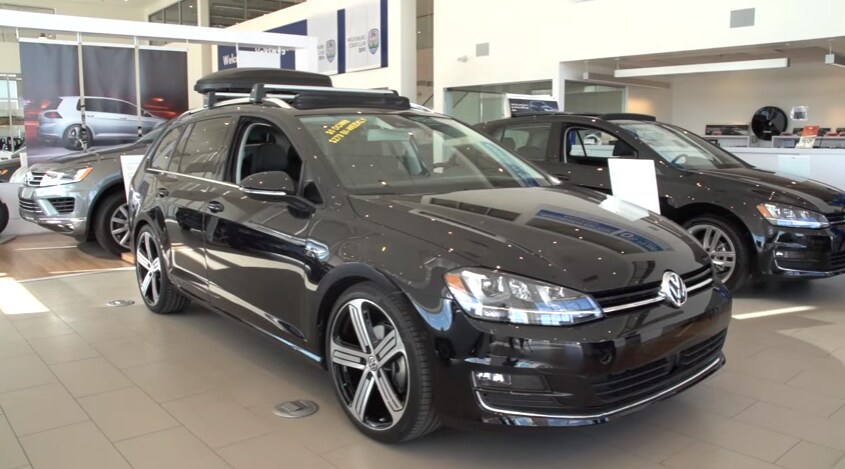 Make It Your Volkswagen
Create a sportier look with custom accessories on a new vehicle. For example, a Golf Sportwagon becomes a Sportwagon R with special R wheels, roof racks, chrome pedal pads, R floor mats and chrome exhaust tips. Lower the vehicle and you end up with a more athletic appearance.
You can also choose from special packages like ski rack or bike rack packages. All new vehicles get a special package which includes mud flaps, a trunk liner and monster mats which are heavy duty for winter. When these packages are added or accessories are installed prior to delivery, they are covered by the entire new vehicle warranty from Volkswagen.
Buying custom accessories is easy with Volkswagen. You can visit your local Volkswagen dealer to find the products that fit your model, whether you own a Volkswagen Beetle, the Volkswagen Golf, Volkswagen Jetta or any other Volkswagen car or SUV.
To learn more about accessories available for your Volkswagen model, contact your local Calgary Volkswagen Dealer - South Centre VW. As the fourth largest dealer of accessories sold in Canada, you can rely on them for information about customizing your VW. Make your Volkswagen yours with South Centre VW.